2W 380VAC 40A Solid State Relay SSR Voltage Regulator
Model

NKDHхх38LA NKDHхх38VD

Brand

NQQK
2W 380VAC 40A Solid State Relay SSR voltage regulator
Product Description
Introduction:
Solid state relay (SSR) is an electronic switching device that switches states when an external voltage is ap
Contact Now
2W 380VAC 40A Solid State Relay SSR voltage regulator
Product Description
Introduction:
Solid state relay (SSR) is an electronic switching device that switches states when an external voltage is applied along its n-type and p-type junctions. SSR has a small control signal that controls a larger load current or voltage. It consists of a sensor which responds to an appropriate input (control signal), a solid-state electronic switching device which switches power to the load circuitry, and some coupling mechanism to enable the control signal to activate this switch without mechanical parts. The relay may be designed to switch either AC or DC to the load. It serves the same function as an electromechanical relay, but has no moving parts.
Features:
Dielectric strength 4000V

Photo isolation

Zero cross or random turn-on

Removable finger proof cover available

Double SCR AC output

Panel mount

DC or AC control

Built-in RC
Models explanation:
NKDH......40......48.......ZD3
1 2 3 4
1.NK – Code
NKDH – single-phase solid state relay (10 – 120A)
NKDM – industrial class solid state relay (100 – 500A)
NKTH – three-phase solid state relay (10 – 120A)
NKTR – motor reversing solid state relay (10 – 40A)
2.40 – load current 40A (10 – 500A)
3.48 – load voltage 24-480V AC, 38 – 24-380V AC, 23 – 5-220V DC
4.ZD3 – control signal type(swithing mode)
VA – variable resistor 220-560 /2 (phase control)
LA – analog signal 4-20mA (phase control)
VD – analog signal 0-10V DC (phase control)
ZD – control voltage 10-30V DC (switching at zero crossing)
ZD3 – control voltage 3-32V DC (switching at zero crossing)
ZA2 – control voltagte 70-280V AC (switching at zero crossing)
DD3 – control voltage 3-32V DC (DC voltage switching)
Types:
Loda voltage
Control Signal
Rated current
10A
25A
40A
380V AC
4-20mA
NKDH1038LA
NKDH2538LA
NKDH4038LA
0~10V DC
NKDH1038VD
NKDH2538VD
NKDH4038VD
220~560KΩM
NKDH1038VA
NKDH2538VA
NKDH4038VA
Loda voltage
Control Signal
Rated current
60A
80A
100A
120A
380V AC
4-20mA
NKDH6038LA
NKDH8038LA
NKDH10038LA
NKDH12038LA
0~10V DC
NKDH6038VD
NKDH8038VD
NKDH10038VD
NKDH12038VD
220~560KΩM
NKDH6038VA
NKDH8038VA
NKDH1008VA
NKDH12038VA

Technical specifications:
Model
NKDHxxxxxLA
NKDHxxxxxVD
NKDHxxxxxVA
Load voltage
24-480VAC
Load signal
4-20mA
0-10V DC
470~560KΩM/2W
Leakage current(off-state)
≤5mA
Peak voltage
1000V AC
Voltage drop
≤1.6V AC
Switching time
≤10mS
LED indication
no
Dielectric strength
2500V AC (1min)
Insulation resistance
500MΩ with 500V DC
Operating temperature
-30°c ~ +75°c
Relative Humidity
≤95%(non-condensing)
Dimensions
57.4x44.8x32mm
Mounting method
Screws on
Weight
≤135g
Outline dimensions & Wiring diagram: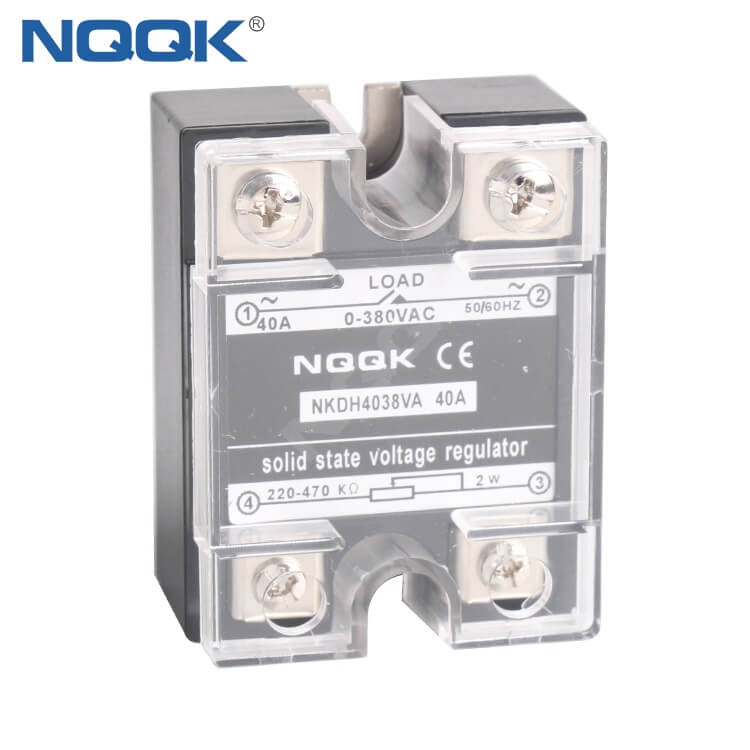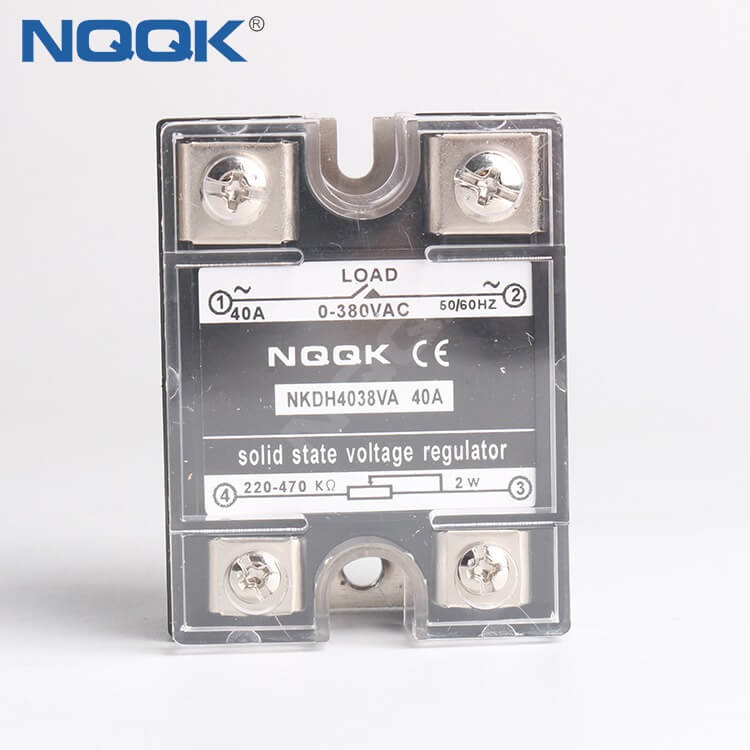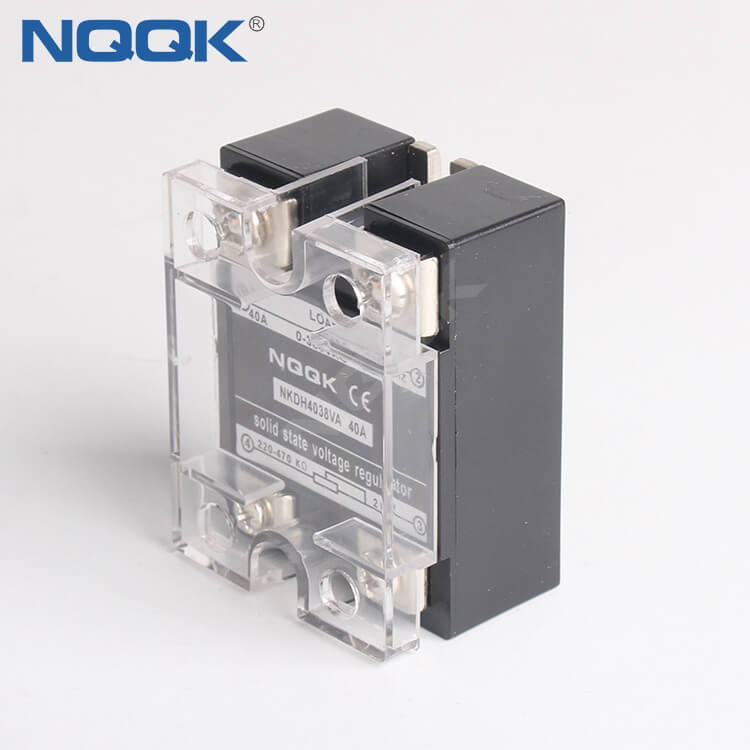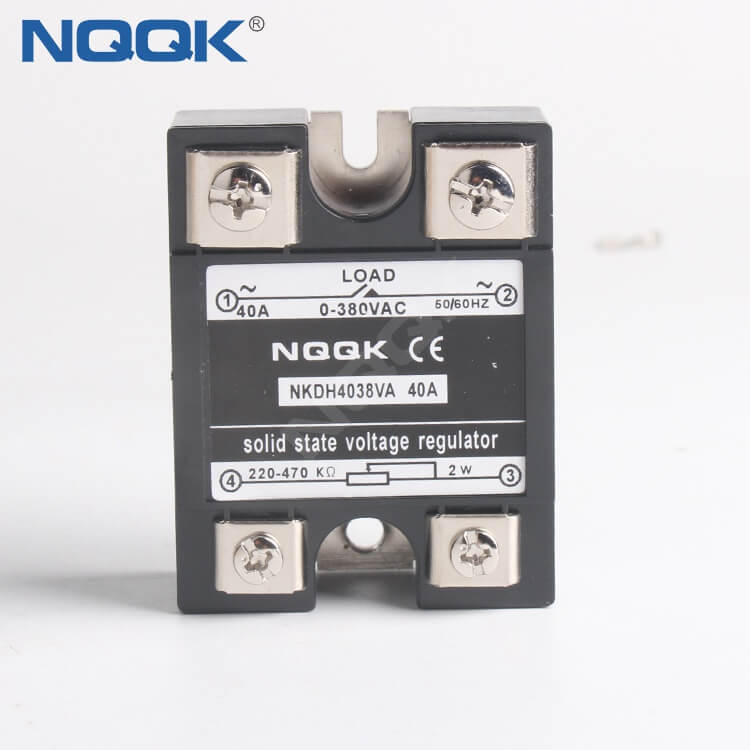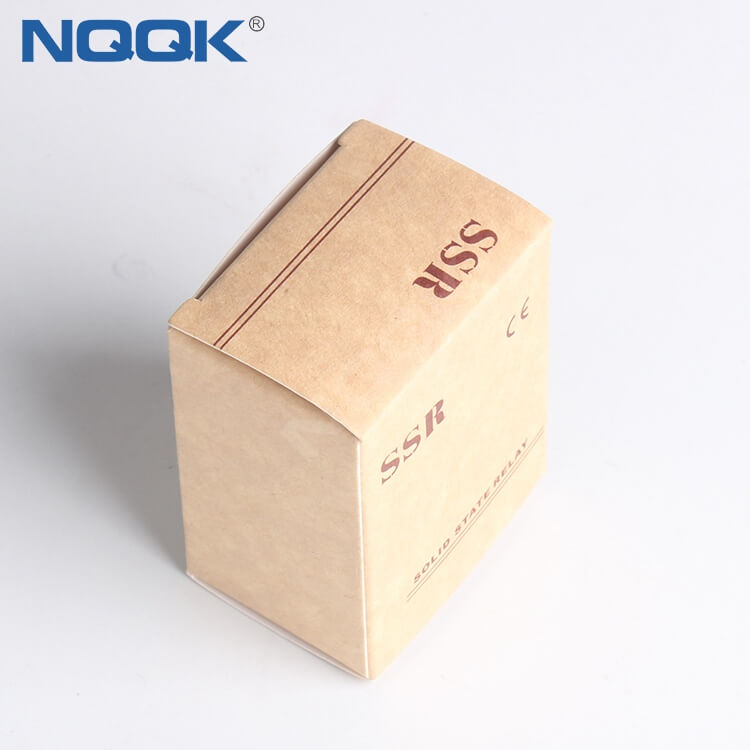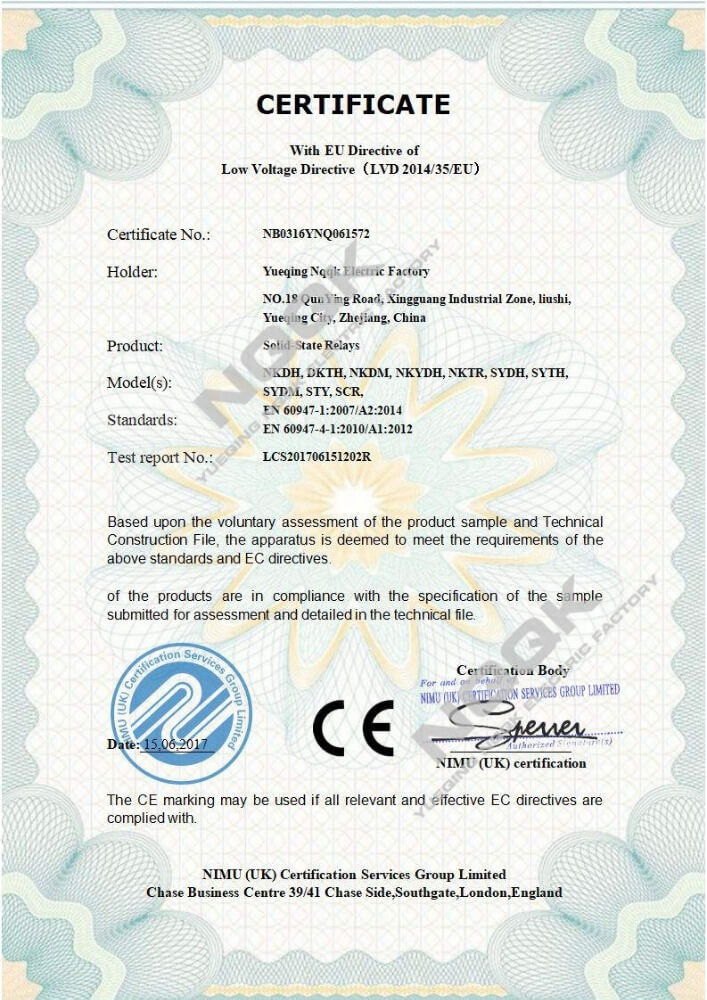 FAQ
Q:How to order our product ?
A:1).Please tell us the model and quantity and other request you need.
2).We make the PI for you.
3).After you confirm the PI, we arrange the order for you after receiving your payment.
4).After the goods finished, we send the goods out to you and tell you the tracking number.
5).We will track your goods until you receive the goods.
Q: What's your warranty ?
A: 1-2 years
Q: What's your contact information:
A: Our address: Liushi town, Zhejiang province, China.
Q: What's your shipment method?
A: We ship by Express, by air, by sea, by train. Normally we checked and compare, then provide
customer the most proper shipment method.
Q: What's about MOQ?
A: First order MOQ=1pcs
Q: If i want to release order, what's the payment method you accept ?
A: We accept T/T, Paypal, Western union, L/C,etc.
Q: If i want to release order, what's the process?
A: Thanks. You can send inquiry to us by alibaba, or send us by email, we will reply within 24hrs.
Our Services
1. Your inquiry will be replied within 18 hours.
2. We offer you professional service in fluent English.
3. Keep the mass production as the sample in high quality.
4. Freight forwarder: faster,safer, and convenient.
5. Quality: we have QC on each process.
Company Information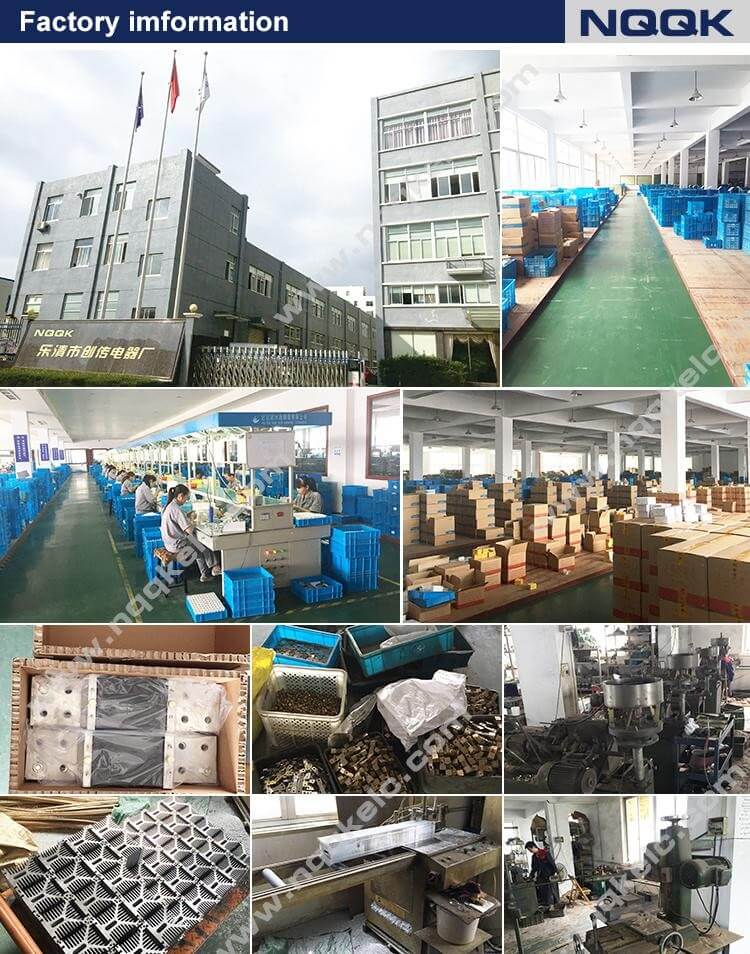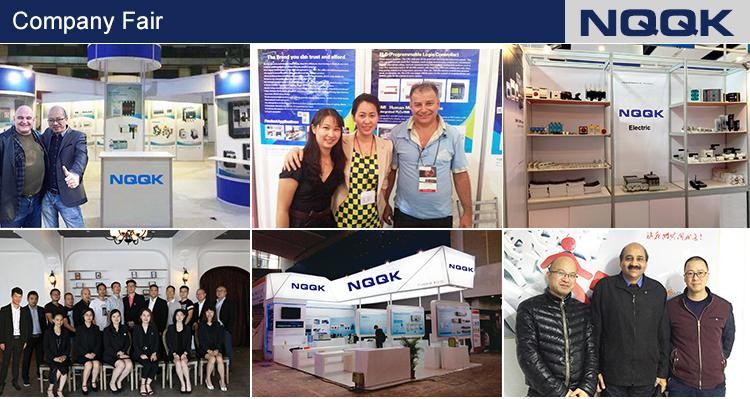 Contact us

ADD:NO.18 QunYing Road, Xingguang Industrial Zone, liushi, Yueqing City, Zhejiang, China
Tel: +86 577 61787391 Fax:+86 577 61787392
Skype: NQQK ELC
Mobile/WeChat/WhatsApp:+86-139 6878 5810
Web:www.nqqkelc.com E-mail:sales at nqqkelc.com
Thank you & Now send your kindly inquiry below, please!
Feedback