Housings Modular Inserts Heavy duty connector
Publish Time:
Author: Site Editor
Visit: 45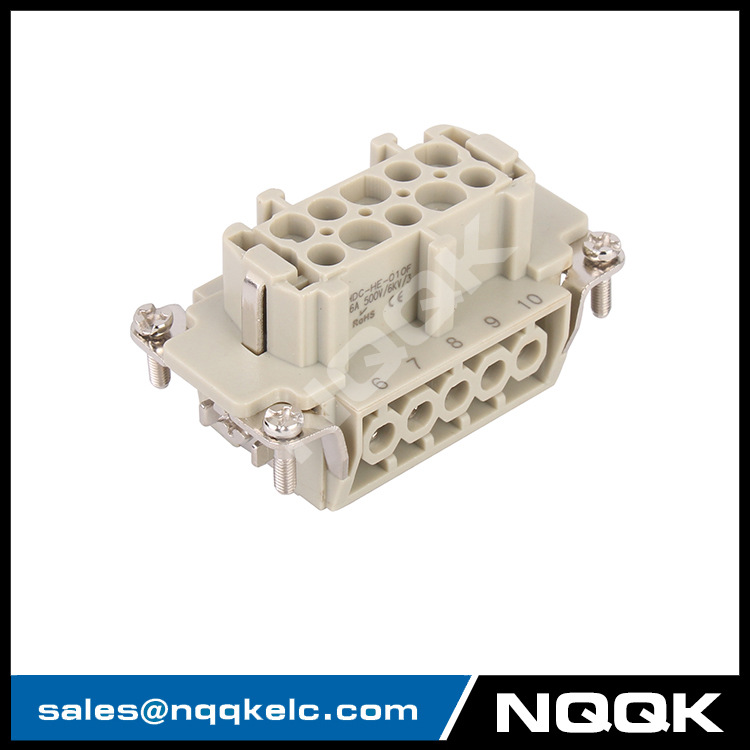 Heavy-duty connectors are used wherever there is a need for a secure, simple and time-saving assembly of machinery and facilities. The connector housings are made of die-cast aluminum and offer excellent protection against dirt, moisture and mechanical stress. Special modular connectors make it possible to integrate signals, power supply, pneumatics, and data connections into a single connector.

The NQQK® product line defines new standards with it's comprehensive depth and width of its features. What other suppliers offer only as a custom configuration, Nqqk supplies in its standard product line. As a result, selecting the proper connector is now easier than ever. You save both time and money and your work flow is optimized. Thus you can strengthen your position on the market and leverage your competitive advantage.
Inserts
A heavy-duty connector consists of a connector insert and its protective enclosure. The insert is therefore the heart of the heavy-duty connector. It is responsible for electrical functioning.

Connector inserts from Nqqk are made from high-quality insulation materials, which allow secure transmission of high voltages in a tight space. Moreover, we use only a single type of plastic in our entire product line. This plastic is UL listed, and suitable for railway applications. This allows an unlimited world-wide use of the NQQK® connector.
Modular Inserts
Universal and flexible - modular inserts are the solution for many applications.

NQQK is a modular system consisting of modules and frames. Together they form a complete insert that integrates without difficulty into an HDC housing. The system allows you to choose combinations of different modules yourself and insert them in a frame.
Housings
A heavy-duty connector consists of a connector insert and its protective enclosure. All of NQQK® enclosures are made of high-quality die-cast aluminium. Thus they are impact- and corrosion-resistant, yet still compact and lightweight. Their patented stainless steel clips make them totally water- and dust-proof. They can be used under the harshest environmental conditions and are resistant to frost and vibrations.